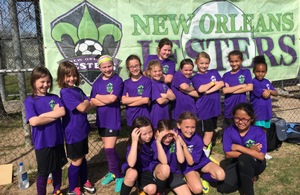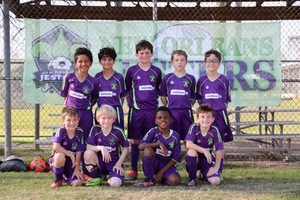 Pre-Elite Program
This program is designed to help develop young players currently participating in recreational soccer programs, such as Carrollton Boosters. The program will offer these players a more comprehensive and competitive environment in order to prepare them for higher levels of competitive soccer. Beginning at the U-8 level, select players will train with professional coaching staff from the Jesters. These players will continue to play on their recreational teams. Players will be provided the opportunity to graduate into the Elite Program once they reach age and technical requirements.
For More Information you may email the Jesters at Krewe@nolajesters.com
*Jesters 2017/2018 Season Evaluations:

Evaluations for boys and girls born in the calendar years 2007, 2006, and 2005 (U11-U13), who are interested in playing for the Jesters Youth Academy, will take place on April 14, 2017.
Girls will begin at 6:00PM to 7:00PM
Boys will begin at 7:15PM to 8:15PM
Evaluations will take place at Cuccia Byrnes Playground
8400 Olive St, New Orleans, LA, 70118
For more Information you may email the Jesters at Krewe@nolajesters.com